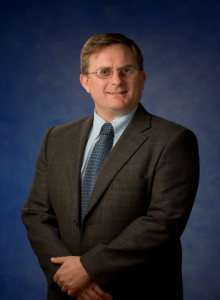 Digby Mayor
Mayor Consultants Pty Ltd
---
Digby owns a Body Shop consultancy company (Mayor Consultants Pty Ltd). With over thirty-five years of experience in the automotive industry from the UK to Asia and Australia, Digby has developed a diverse skill set and has a multitude of achievements to stand him in good stead for any challenge that comes his way. Digby's many years of world class multinational exposure in all areas of the automotive industry from working with OEM / paint manufacturing and into business consulting with the vehicle repair and refinishing industry has enabled him to tailor solutions to suit everyone. Digby's career progression is clearly indicative of his drive to achieve and satisfy the needs of an increasingly challenging market.
Commencing in the automotive industry in the UK as Area Sales Manager Digby immigrated to Australia in 1984 to further his experience in this field. Working for Dulux Autocolour for seven years saw Digby expand his knowledge and skill set across a broad spectrum. Whilst working for Dulux Automotive Digby headed a team to increase sales and set up distributors through the Northern Territory, Far North Queensland and the top end of Western Australia. Achieving business growth more than any prior year through redesign of the supply chain and doubling of the client base. Relocating with Dulux to Melbourne Victoria, Digby worked on the development of the regional areas and increased the network. Then moving from the automotive side of the business to the Dulux industrial protective coatings, he moved to the Northern Territory to set up a supply chain as achieved with the auto refinish department. Through Digby's experience in working closely with the repair and refinish industry he started his own collision repair company in 1992. The company achieved rapid growth and expansion into the towing and insurance industry.
Digby was then approached by PPG Industries in 2000 to commence a consulting department within a global paint manufacturing company for ANZ and AP market. This has now grown to one of the major departments within this company. Digby's roles within PPG included Business Development Manager Queensland, National MVP Manager Queensland, National MVP Manager Australia/NZ, and National Strategic Relationships Manager Australia/NZ.
In late 2014 Digby commenced his own consulting company, Mayor Consulting Pty Ltd and has been successfully working with multiple shops from prestige OEM's in the Asia Pacific market, Middle East and the EU. Building new shops and setting up their repair network within these regions, with concentration in the rapid repair sector with the latest UV technology. This has lead Digby to now having a full global integrated supply chain and logistics for automotive consumables and equipment.